Agxgolf Magnum Quattro titanium driver (your choice of 10 or 12 degree) w/adjustable weights!
*Compare to the Taylor made r-7! We offer the performance at a price you can afford to "play"!!
Available in:
- Men's left hand
- Cadet, Regular, & Tall Length;
- with your choice of senior, regular or stiff flex graphite shaft
From the same folks that bring you the Ballista and impact edition golf clubs... The same great technology but a far better price. Includes one year manufacturers warranty!!
Yes these are brand new drivers!
The manufacturer's suggested retail price for this item is $199.95. Your price is much better!!
We ship most orders within 24 hours.
The Agxgolf Magnum Quattro xl graphite shaft driver allows you create the shot shape you want or correct the shot shape you do not want!
The greatest challenge off the tee is to avoid the big "slice" now you can correct it and even add a little draw spin to your shots
FEATURES INCLUDE:
410cc OVER SIZED FORGED BETA TITANIUM head for Larger SWEET SPOT and extra DURABILITY!!

(HIGH MODULUS / TORQUE OPTIMIZED) PREMIUM GRAPHITE SHAFT THAT FEATURES HIGH STRENGTH Carbon Fiber ADVANCED COMPOSITE TECHNOLOGY FOR MAXIMUM DISTANCE.

"ADJUSTABLE WEIGHTS" SO YOU CAN CUSTOM SHAPE YOUR SHOT TRAJECTORY!

OPTIMIZED FLEX POINT; Increases DISTANCE

8.0 DEGREE LOFT; SLIGHT OFFSET

Variable Port Tuning: Removable, Adjustable Weights; Aluminum (2g) Copper (6g)
INCLUDES "QUICK ADJUST" TOOL

One year Manufacturers WARRANTY
AGXGOLF Magnum 550 Quattro XL Titanium Driver

Material:
SP-700 Forged Beta
Titanium
Hosel:
0.335" Inside Diameter
1.375" Depth
Beveled Edge
Finish:
Mirror Sole
Metallic Black

| | | | | |
| --- | --- | --- | --- | --- |
| No. | | Ti Driver | | |
| Loft | | 10 | | |
| Lie | | 56 | | |
| Volume | | 410 cc | | |
| Face Height | | 56.5 mm | | |
| Face Angle | | H1.0 | | |
| Weight | | 201 g | | |
As always we have had excellent feedback!
IT'S TIME TO "SHAPE YOUR OWN SHOT!!
Not sure of your size?
HERE ARE OUR SIZE RECOMMENDATIONS:

MEN'S CADET: For HEIGHTS of 5' 0" to 5' 7"
MEN'S REGULAR: For HEIGHTS of 5' 6" to 6' 2"
MEN'S TALL (+1.5 INCHES): For HEIGHTS of 6' 0" to 6' 6"
MEN'S EXTRA TALL (+2.0 INCHES): For HEIGHTS of 6' 5" to 6' 9"
These SUPERB DRIVERS are built in our Highland, Michigan facility!. We know you will enjoy playing these fine golf clubs as much as we enjoyed crafting them!!
Stated Shipping charge for continental U.S. only. Other destinations will be billed at our actual shipping cost.
We accept PayPal, VISA, MASTERCARD, DISCOVER and AMERICAN EXPRESS on our SECURE network!
THIS ITEM IS IN STOCK AND SHIPS WITHIN 24 HOURS!
golf clubs, golf balls, golf bags, golf practice nets, golf gifts, and more!
American Golf Exchange 3891 Cullen Rd, MI 48855
810-991-1376
AGXGOLF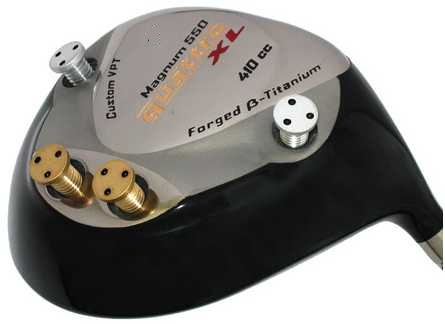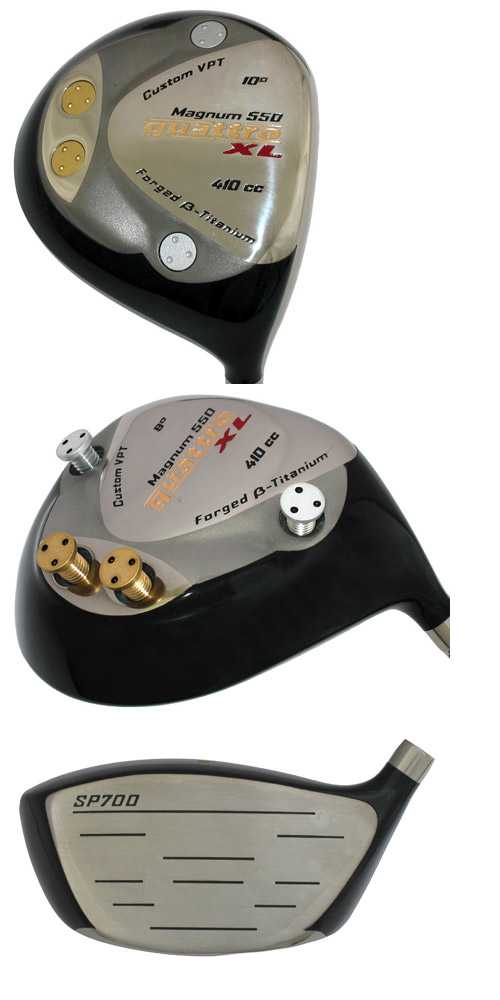 MAGNUM QUATRO 10 ot 12 DEGREE DRIVER with ADJUSTABLE WEIGHTS. TAYLOR MADE R-7 STYLE MENS LEFT ALL SIZES
Product Code: qtro_10-12
Reward Points: 34
Availability: In Stock
$69.95

Price in reward points: 1380
Related Products
Tags: LEFT, DRIVER, MENS, SENIOR, STIFF, CADET, REGULAR, TALL, EXTRA TALL, MAGNUM, QUATRO